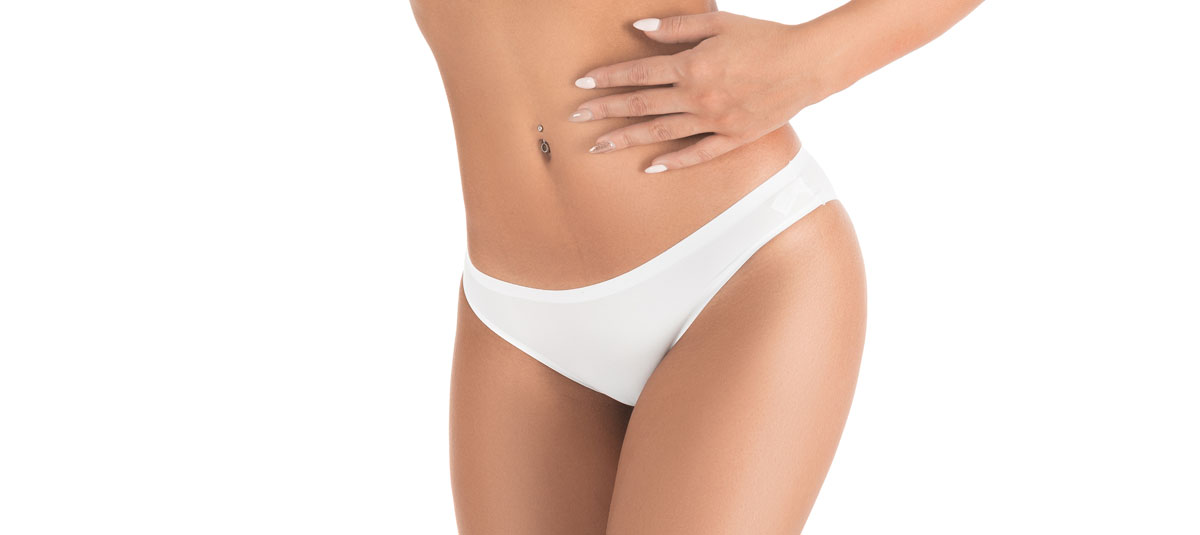 truSculpt 3D is one of the latest innovations in body contouring treatments. It uses monopolar radiofrequency (RF) to target fat cells underneath the skin, and then heats and destroys them so they can be eliminated by the body's natural waste systems. The treatment is non-invasive and is FDA-approved for reducing the circumference of the abdomen and flanks (thighs).
How does it work?
During the truSculpt 3D session, a technician uses a handheld device to pulse RF energy into the fatty layers of the skin. The surrounding skin and tissue are not impacted by the frequency. The fatty, adipose tissue is selectively targeted and heated, while skin temperature remains relatively low.
truSculpt 3D uses two megahertz (MHz) of energy instead of the one MHz used by other contouring systems. Because the rate of heating is higher, treatment times are significantly shorter. Each session requires only a 15-minute session, and most patients start seeing results six to eight weeks after their first treatment.
While fat cells are permanently destroyed, truSculpt 3D is not meant to treat or prevent obesity. Providers recommend a healthy diet and regular exercise in combination with sessions to achieve optimal results.
Recovery time
While discomfort varies for each patient, most report that the procedure is virtually pain-free. Since it is a non-invasive procedure, recovery time is virtually non-existent, with some patients reporting some mild swelling or slight soreness after the procedure.
Unlike other body contouring treatments that pinch or suction the skin, truSculpt 3D moves on the top layer of the skin. The result is less bruising and redness than most patients experience with other methods.
Benefits
One benefit of truSculpt 3D that other body contouring options don't offer is tightened skin. The RF energy penetrates deeper layers of the skin in addition to targeting fat cells. The result is an improvement in skin texture, tone, and firmness. Many users also report a reduction in the appearance of the "dimpled skin" effect caused by cellulite.
While truSculpt 3D is currently FDA-approved for contouring treatment of the stomach and thigh areas, it has been proven safe for use on the entire body. Because of the handheld device that is used to deliver radiofrequency, it is an excellent method for targeting smaller, hard-to-reach areas like fat under the chin or around bra straps or underarms.
Studies of truSculpt 3D have shown its ability to reduce the circumference of problem areas after just one treatment. As an added benefit, many subjects continue to eliminate targeted fat cells for several weeks following their treatment, further reducing the size and circumference of treatment areas.
While the main benefit of truSculpt 3D is targeted fat reduction, the added benefits of tighter skin, no recovery or downtime, and a reduction in the appearance of cellulite make it an increasingly popular option for patients seeking fast, effective body contouring treatments without painful surgery or inconvenient downtime.